Virginia State Police Inspection
What is a VA State Inspection? Virginia State Police inspections are a requirement for all personal vehicles registered in the state of Virginia. They are available everywhere, don't require an appointment, usually take about 20 minutes, and only cost $20.
How do I get one? Call your local mechanic shop and ask if they can provide VA State Inspections or know anyone who does.
You said my inspection was expired: Wingz accepts VA Inspections printed within the last year. Older than the last year, you'll need to get a new one
I don't have my inspection, do you accept the sticker? Wingz can only accept the Inspection Certificate (paper) below, not the sticker. Your inspection site should be able to print one out for you.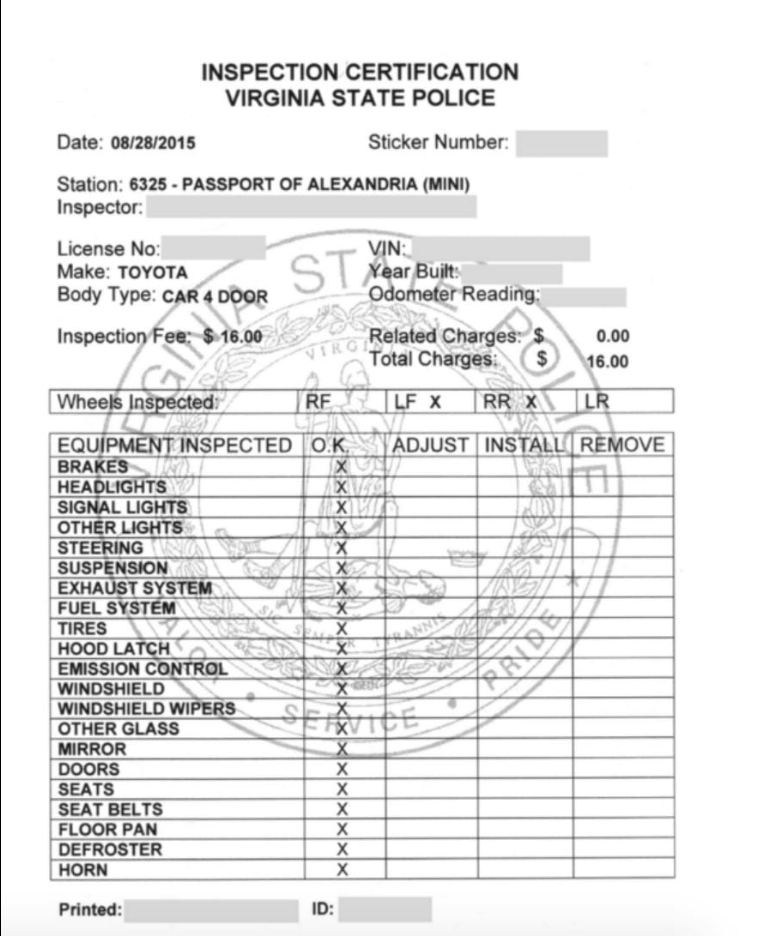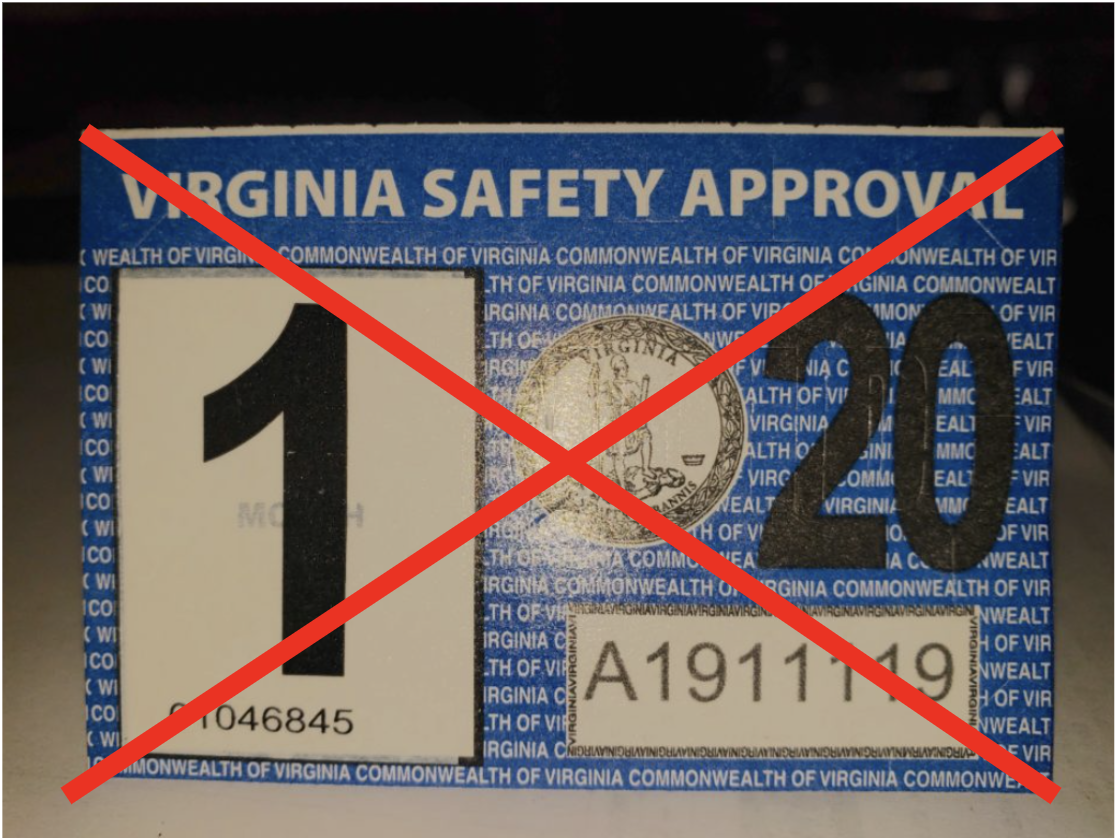 We are unable to accept a sticker