Within the first couple of hours after accepting a ride request, driver are required to send an SMS confirmation to their riders. Do so as soon as it safe (when you are parked, not driving).
Confirming the ride only takes a few clicks and automatically composes an SMS with ride information - it has several benefits:
You make sure that communication between you and the rider works and that the rider can reach out to you if they have concerns or last-minute changes.
You allow the rider to reconfirm the booking info they entered (time, date, locations).
Build trust - this is your first interaction with the rider. They understand and trust that you will track their flight and make sure to pick them up.
Wingz customers who have used the service before expect the confirmation SMS from their driver and might cancel the ride if they don't receive your SMS confirmation.
For airport pick-ups, you will need to send an SMS to the rider when you see that the flight has landed. If the communication channel doesn't work and you only find out at that time, the pick-up might fail.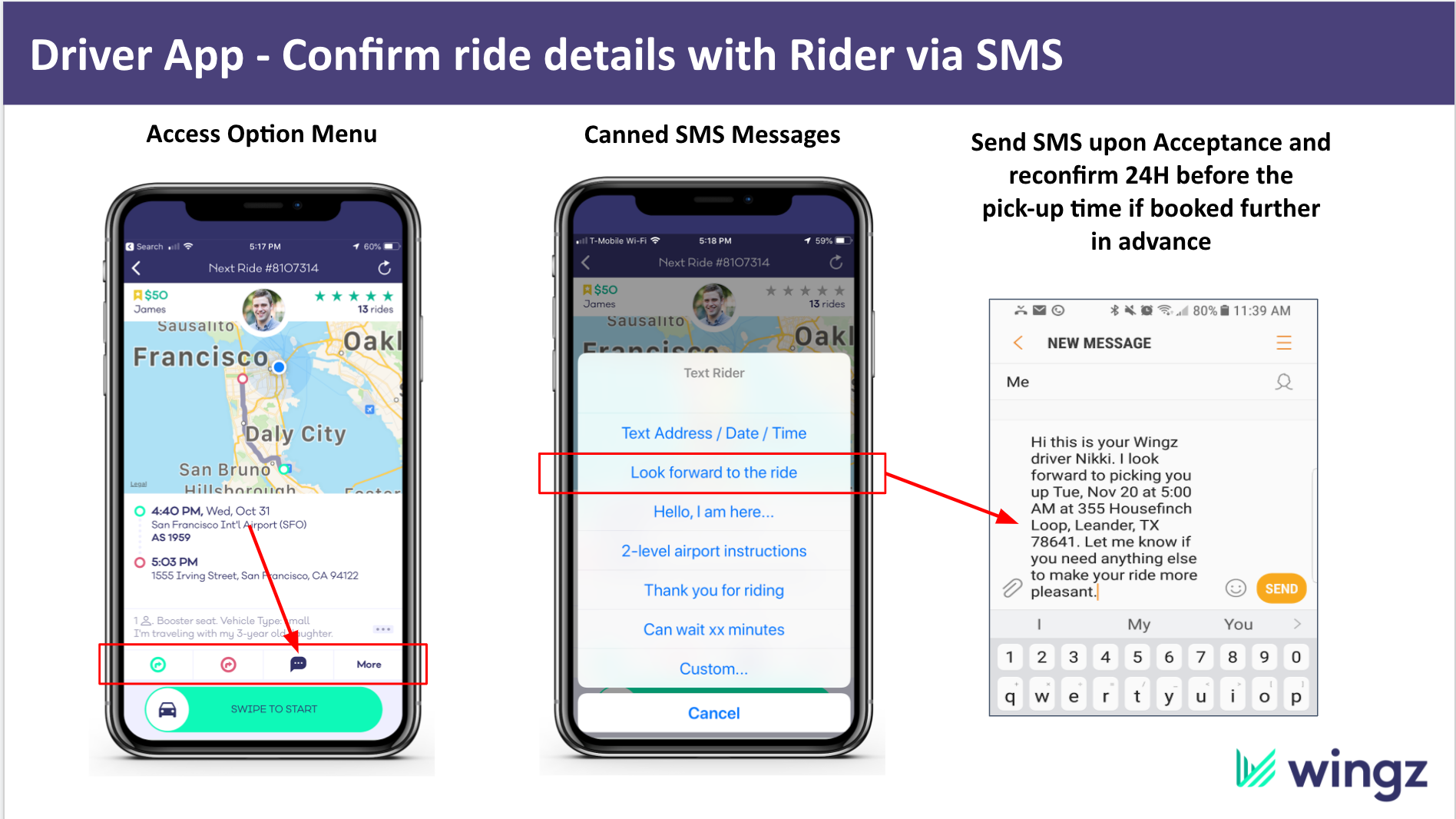 If you encounter any issues with establishing communication with the rider, please contact the Wingz support team immediately so that we can facilitate. You can email us at drivers@wingz.com or call the Wingz Driver Line: 888-231-8124.