Release Date: 4/25/23, version 2.8.200
What was released?
Today's Driver app release features various improvements including a set of new filters that will make it significantly easier to find and accept the trips that work for you. By combining these filters, you will be able to focus on the trips that are the most relevant for you.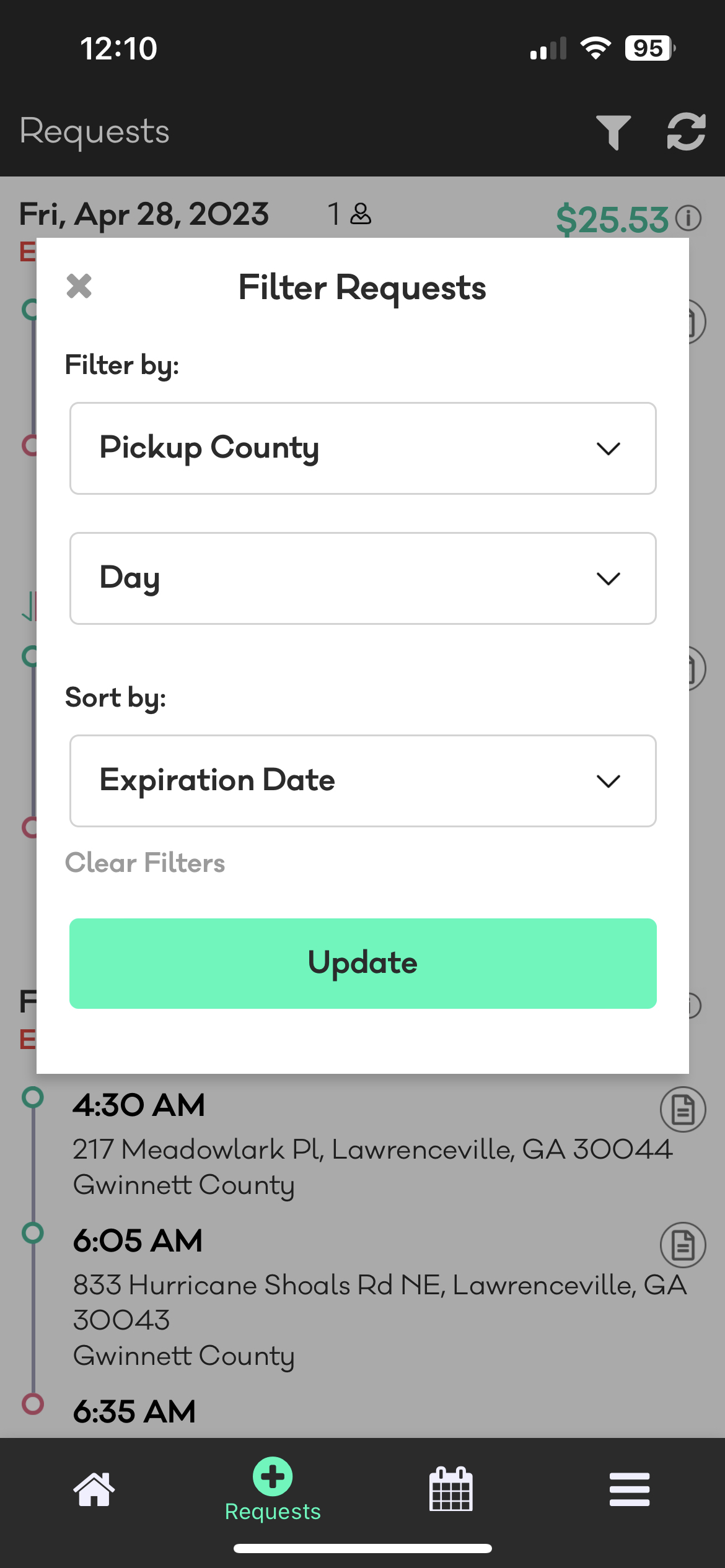 Filters are available using the filter icon, located in the upper right corner of the "Requests" screen on your driver app.

Please check out the screenshots below and email us at nemtdrivers@wingz.com if you have questions or comments.
Filter by County: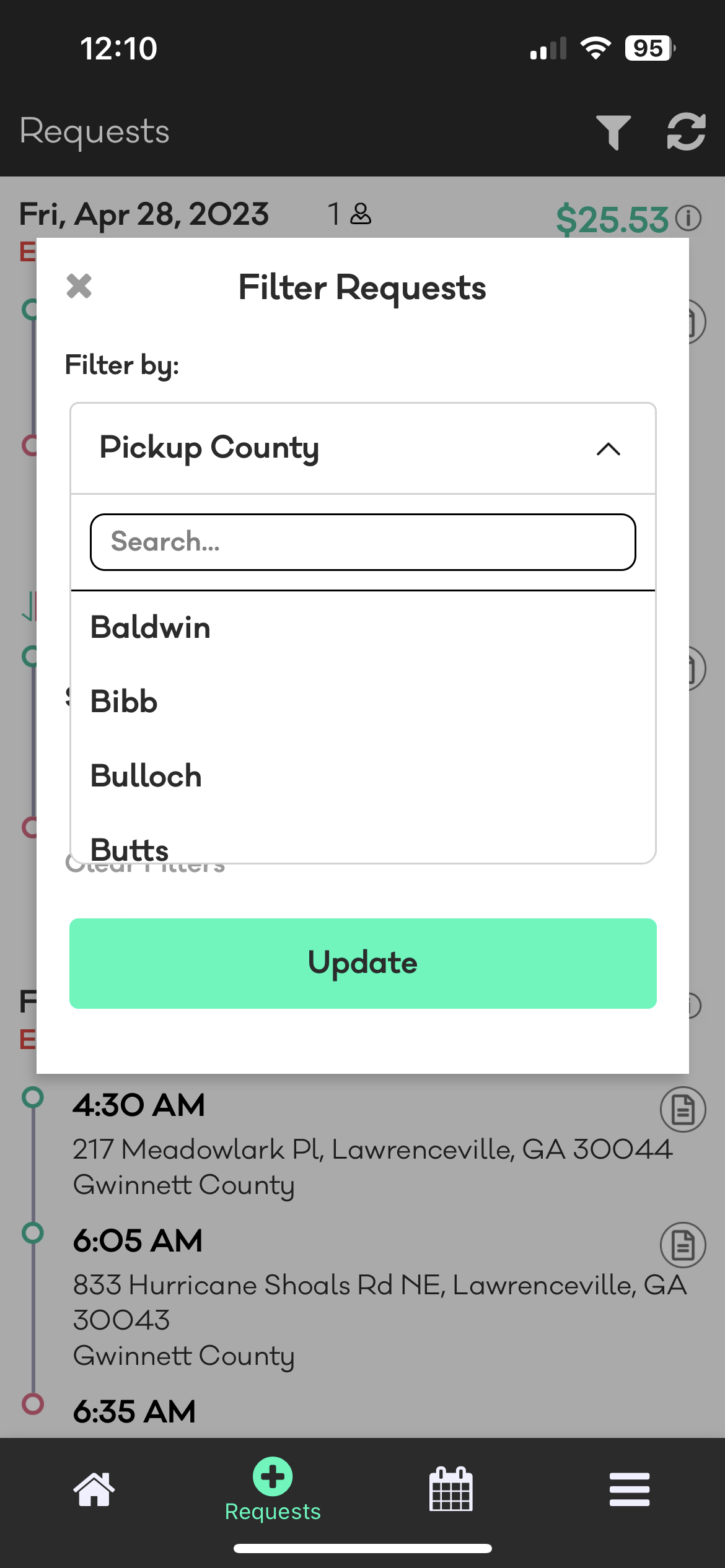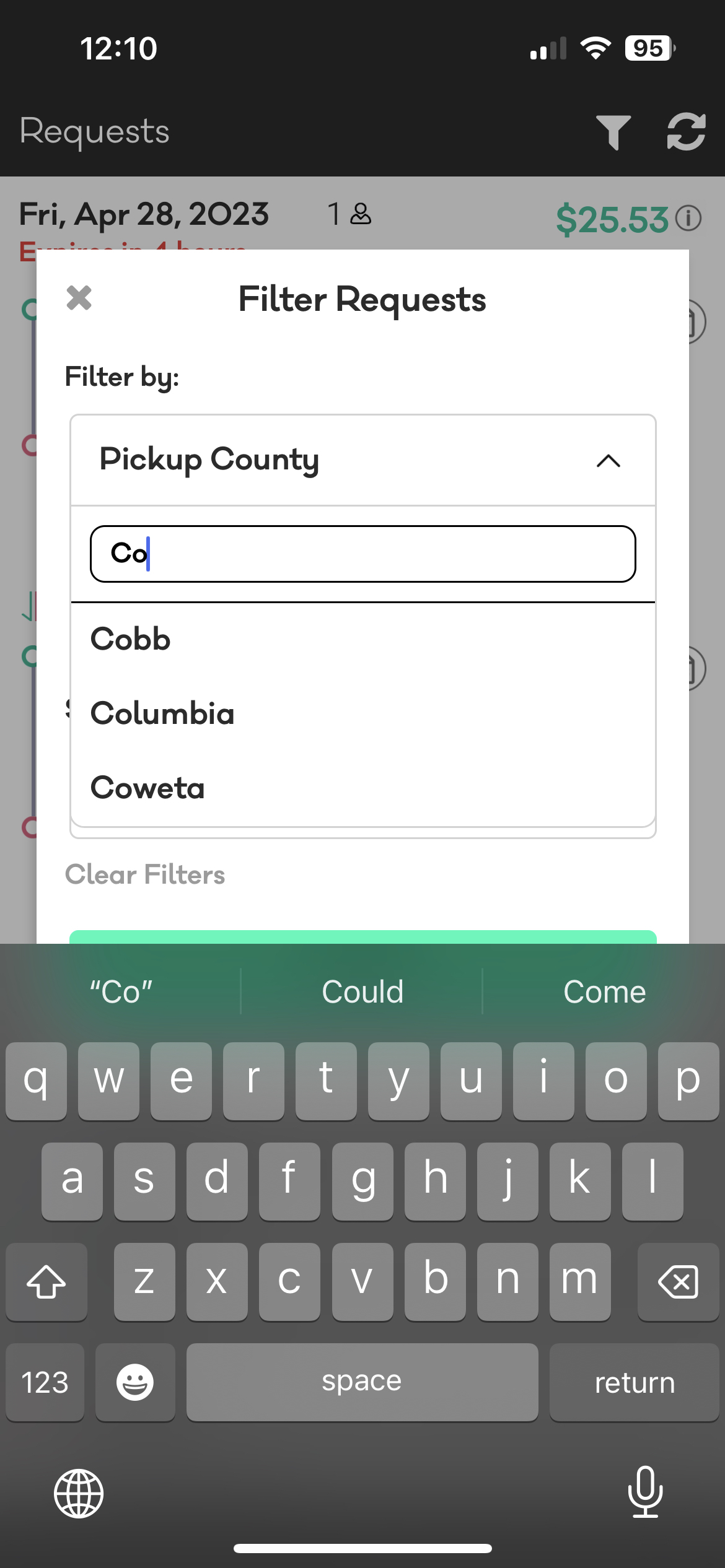 Filter by Pick-up date: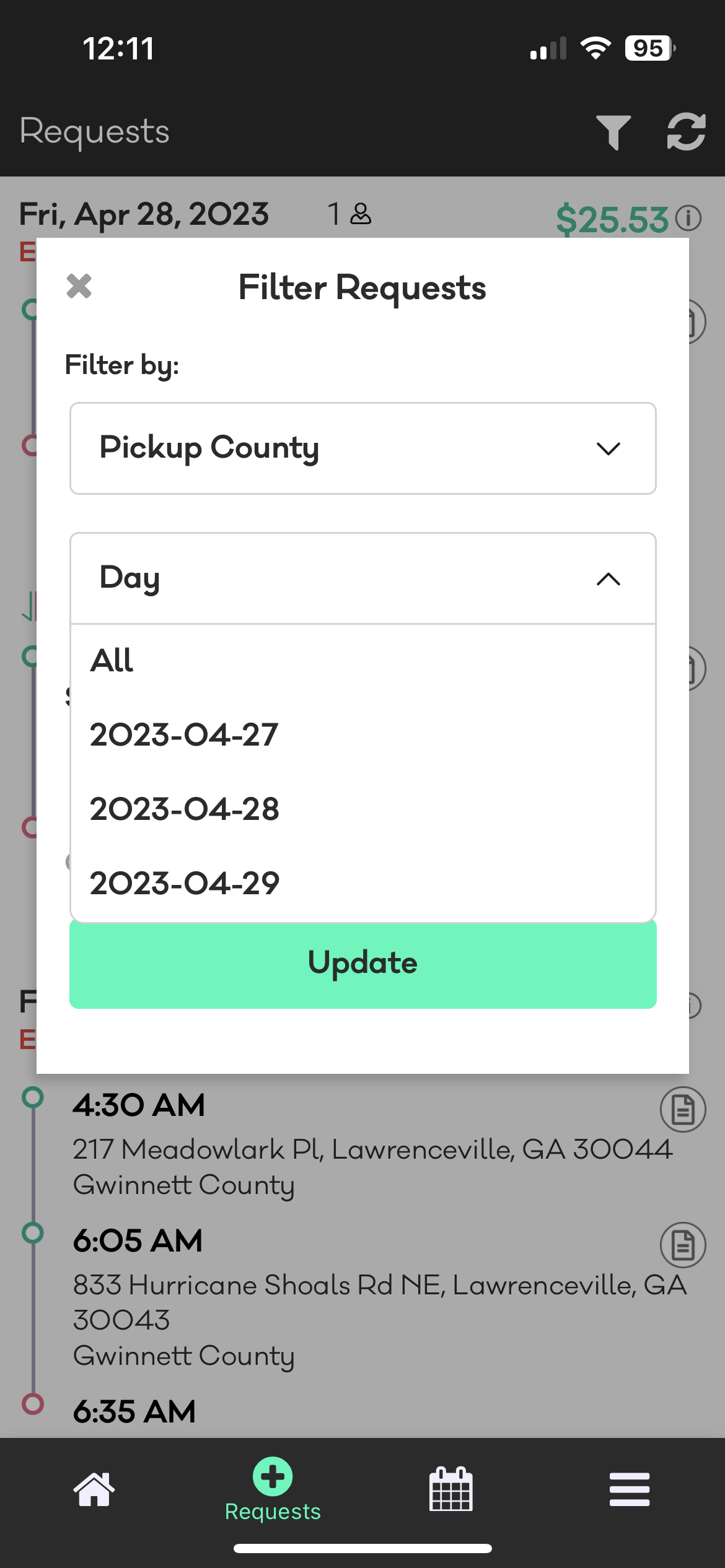 ---------------------------------------------------------------------------
Release Date: 3/26/23, version 2.7185
What was released? The Requests screen now displays the expiration time for each trip, and by default is sorted by the expiration time (previous version were sorted by pickup date). There is also a new filter button on the top right of the screen which allows you to change the sort order between pickup date and expiration date. The change was made because of feedback from Wingz drivers that it was impossible to know when the trip would disappear off our platform. With this added feature, it is transparent when the trip will drop off our platform.
Example: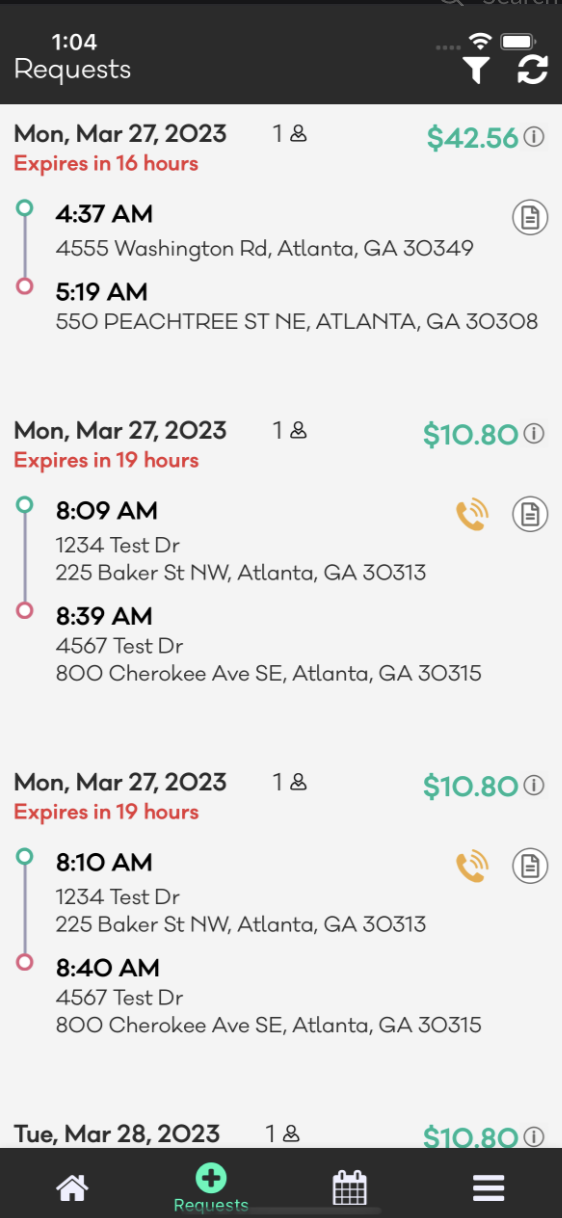 Want to change it back?
Tap the icon next to the red arrow and filter by 'Pickup Date'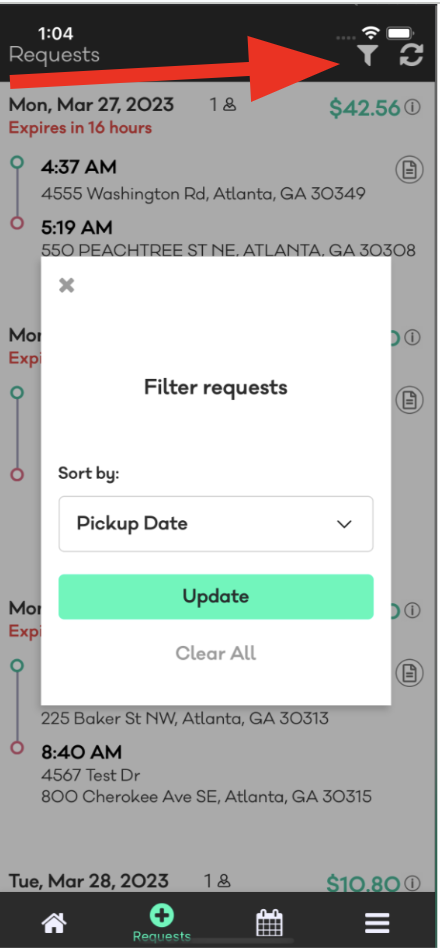 ---------------------------------------------------------------------------
Wingz App Update: 3/16/23, version 2.6.176
The driver is now showing Trip Expiration Times. If no driver accepts the trip prior to the expiration time, the trip will no longer be offered.